Lyft's Health Safety Program would require riders and drivers to wear mask
Updated: Jan 20
Lyft is looking to protect drivers and riders from the Coronavirus, with their new Health Safety Program, by bringing new policies, commitments, and products to help the Lyft community.
Personal Health Certification  
Before a rider, or driver can use the app they will be required to self-certify that they will wear face masks throughout the ride, are symptom-free, and will follow CDC and local guidelines related to COVID-19.
Riders and drivers will confirm that:
They will wear a face mask or covering

They will not ride or drive with Lyft if they have COVID-19, think they have it, or have related symptoms 

They will keep vehicles clean and sanitize their hands frequently 

They will leave windows open when possible and avoid recirculated air when possible

Passengers will not ride in the front seat
Anyone who should not agree with the personal health cerifaction will be umable to request a rider or drive with Lyft.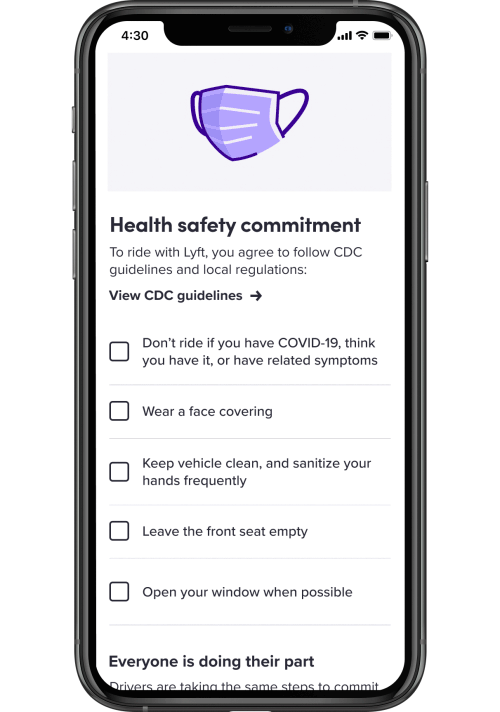 Health Safety Education
Lyft is also rolling out Health Safety Education for riders and drivers. That will be based on the CDC rideshare guidance. It will also adhere to Canadian health official requirements, along with provide drivers, and riders with information on how to protect themselves. This is currently available for drivers in the Lyft app, and will be rolling out for riders soon.